Radiology Healing Gardens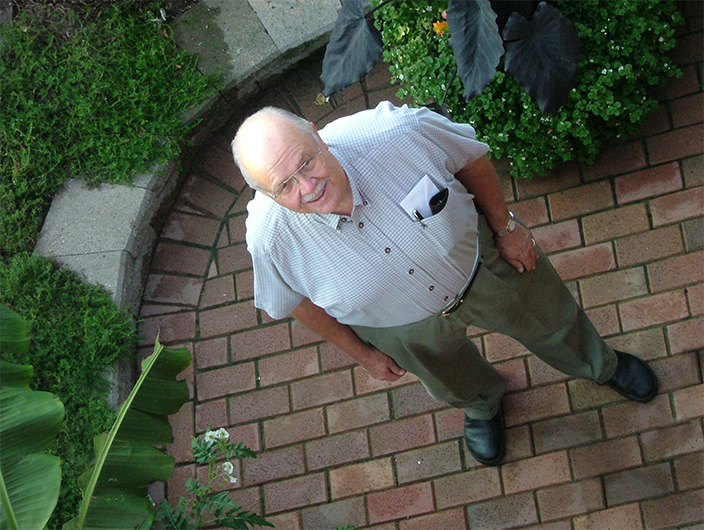 Make a donation to the Radiology Healing Gardens by clicking here.
E. James Potchen, MD, JD
University Distinguished Professor and
Chairman Emeritus
Department of Radiology
Michigan State University
When I was a young boy, my father built me a greenhouse, and I was able to propagate many different types of flowers. I even made corsages for my high school graduation classmates. When I started college here at Michigan State University, I studied the cultivation of flowering plants, and even though I eventually chose medicine as a profession, I always maintained my interest in flowers. Little did I know then that I would someday be able to share my interest with others through the development of the Radiology Healing Gardens, complete with waterfalls and greenhouse. In 2000, I had a large copper beach tree transplanted in the garden in memory of my mother. This was the beginning of what you see today. The flowers, birds, and waterfalls open the senses of sight, smell, touch, hearing, and even taste. They soothe the senses. Enjoy your stroll through our contribution to nature's beauty. Please consider a gift to the garden.